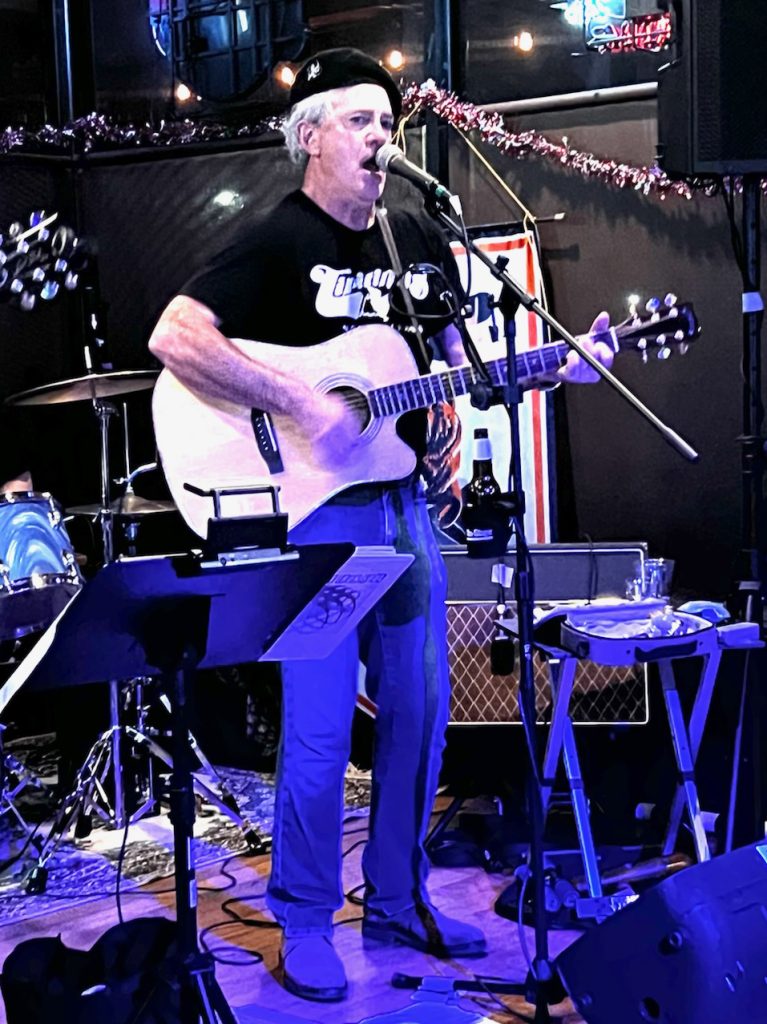 Mike Reiss (Harp, Rhythm Guitar, Vocals): Mike has been playing harp since 1982. He picked up acoustic guitar 3 years later. In 2014, while jamming with other musicians, he hooked up with Tom and John. Mike has written a number of his own songs and looks forward to the band trying out a few someday. Mike's hobbies are fine wines, old movies, and fishing. His musical influences include: Van Morrison, Neil Young, The Beatles, The Rolling Stones, Tom Petty, The Moody Blues, and The (real) Blues.
---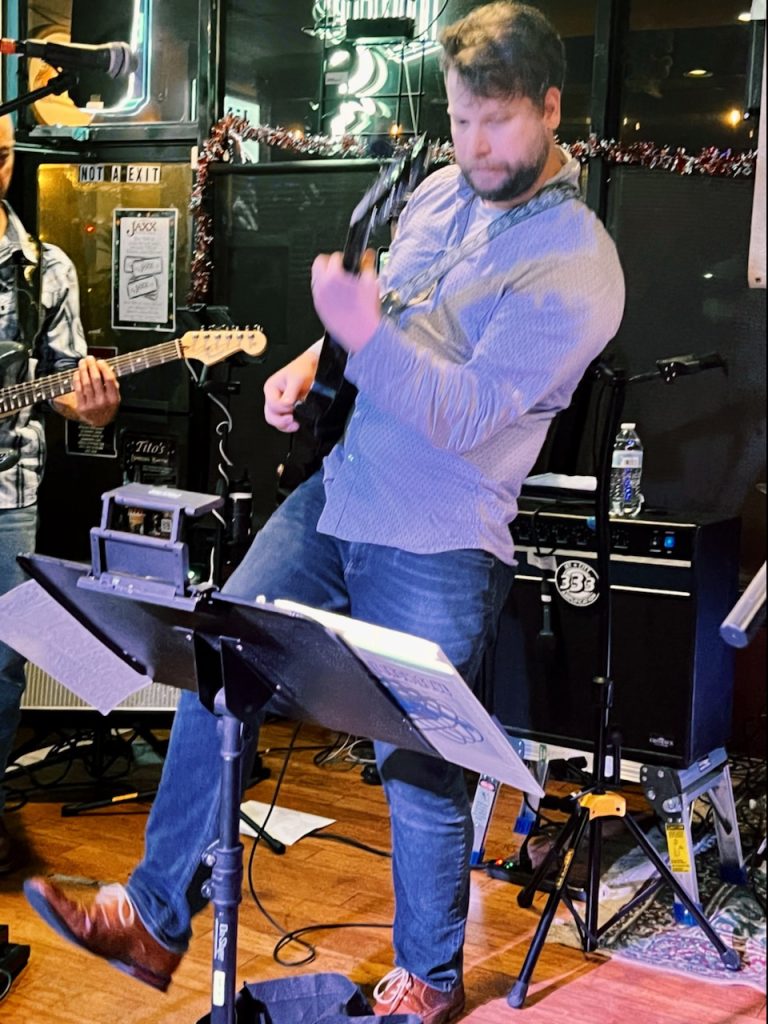 Tom Fitzer (Rhythm Guitar, Vocals): Tom started playing guitar in 1999. He has always loved to sing, and really began to get into singing in 2007 when he joined an acoustic duo called "Five Beers In." Listening and playing music has always been a big part of his life. Other hobbies include Spelunking and Space Travel. Tom's influences include: The Rolling Stones, Chicago, BB King, Eric Clapton, Humble Pie, Three Dog Night, Cream and many more!
---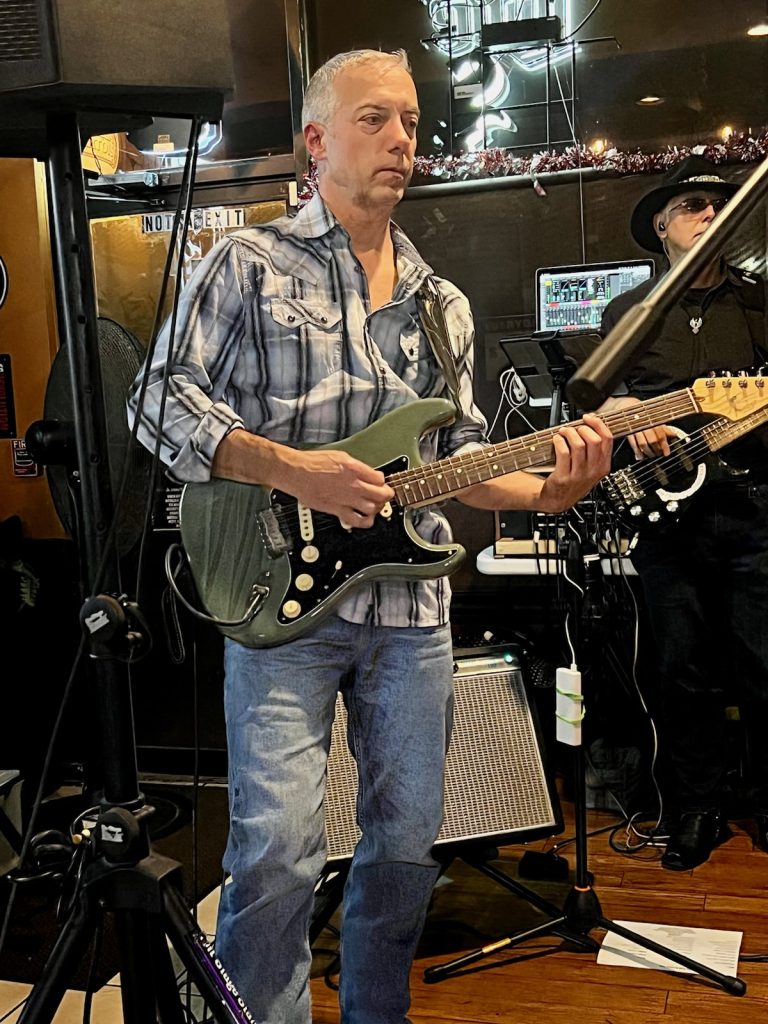 John LaMontagna (Lead Guitar): John has been playing guitar since 1990 and is self-taught. Major influences include Stevie Ray Vaughan, Buddy Guy, Eric Clapton, Lynyrd Skynyrd and Jimi Hendrix. John mostly enjoys blues and blues rock music but is also a fan of Frank Sinatra as well as some classic country artist such as Merle Haggard, Waylon Jennings and Hank Williams Jr.
---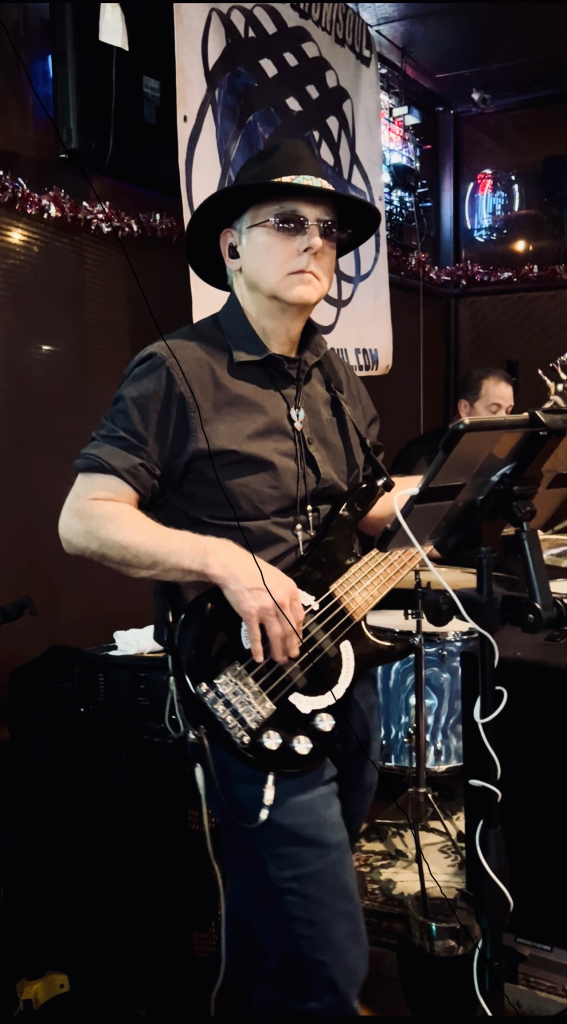 Doug Florzak (Bass): Doug Florzak (Bass): Doug has been playing bass since 1990. Primarily a guitar hobbyist, he has played in numerous garage bands and neighborhood ensembles. In his spare time, he composes and arranges instrumentals. He released the single "You Can Walk" in 2020. The song took 15th Place in the Chicago Music Guide Best of Chicago Music Competition. He released "Flagstone", an album of his instrumentals in 2022. His musical interests span a wide range, including alternative, bluegrass, classical, pop, blues, and rock. His influences include the Smithereens, Rolling Stones, Eric Clapton, The Band, Van Morrison, Jimi Hendrix, The Beatles, ZZ Top, Stevie Ray Vaughn, and Tom Petty.
---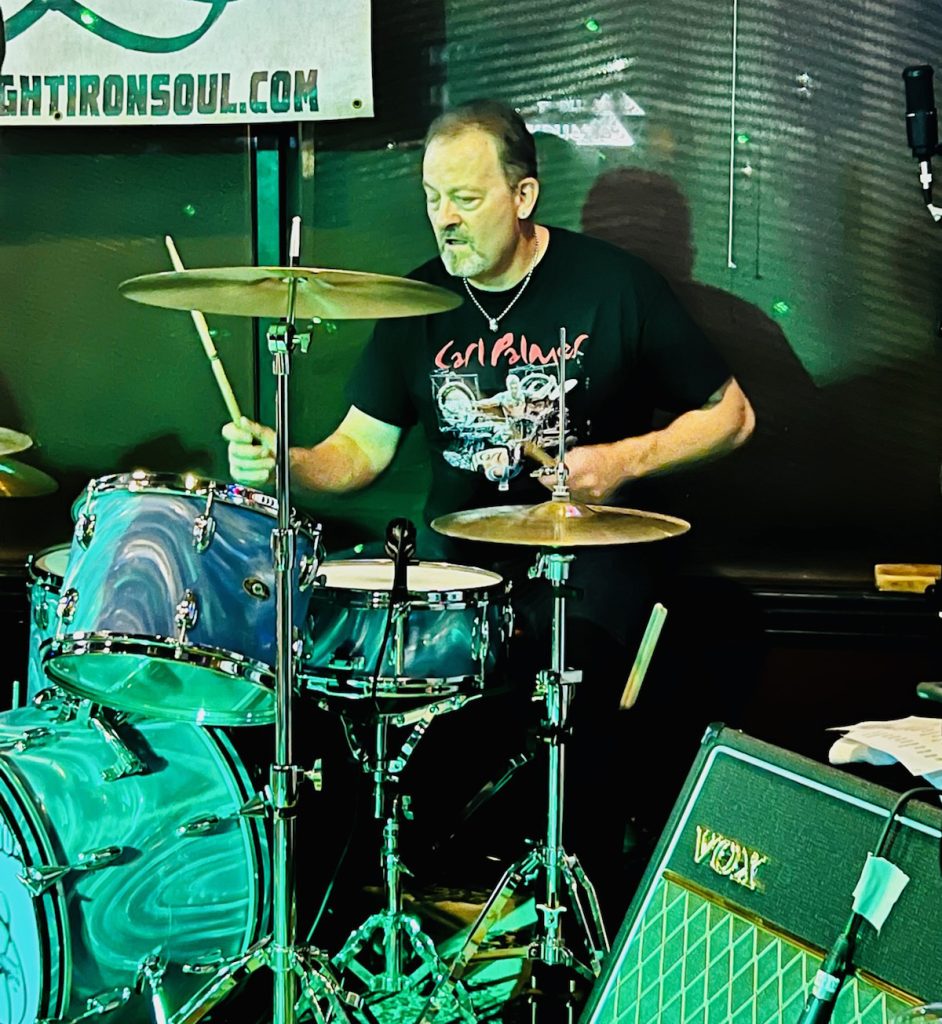 Kevin Harrison (Drums): Also known as "Heavy Kevy" to his friends, Kevin started drumming in seventh grade. He grew up on classic rock but loves all kinds of music from jazz to heavy metal. Kevin has played with several bands including "Group Therapy", "Master Mind", "Big City Blues", "Mind Over Matter, and "The Cahill Band" He is the founding member of "Three Dudes and a Dead Chick". If he's not playing drums or performing at a gig, you can find Kevin on a trout stream or floating on a river fishing for Smallmouth Bass.
---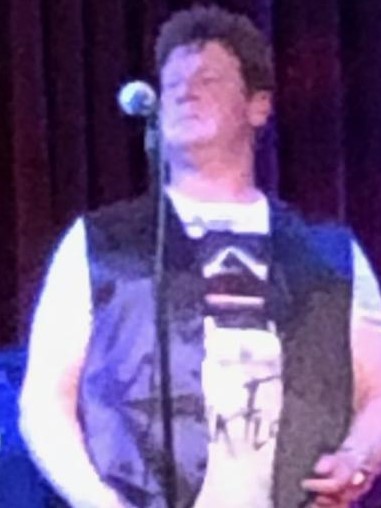 Scott Baker (Occasional Guest Vocalist): Scott has been a singer with several rock bands. Having started in his high school days with "The Super Naturals", he took time to have a career and raise a family before continuing his musical interests in 2014 with bands such as "Mastermind", "Big City Blues", and "Meigs Field". He has also written several original songs, included in the band's stage shows. Scott's other interests include golf, officiating high school sports and dogs. His musical influences are Led Zeppelin, Burton Cummings, Kansas, Early REO and of course The Beatles.